Finéo by AGC
Improve the strategy for acquiring new customers...
Finéo is a manufacturer of new innovative glass for both renovations and new constructions. Their wish was to revitalize the digital marketing approach and reach more customers.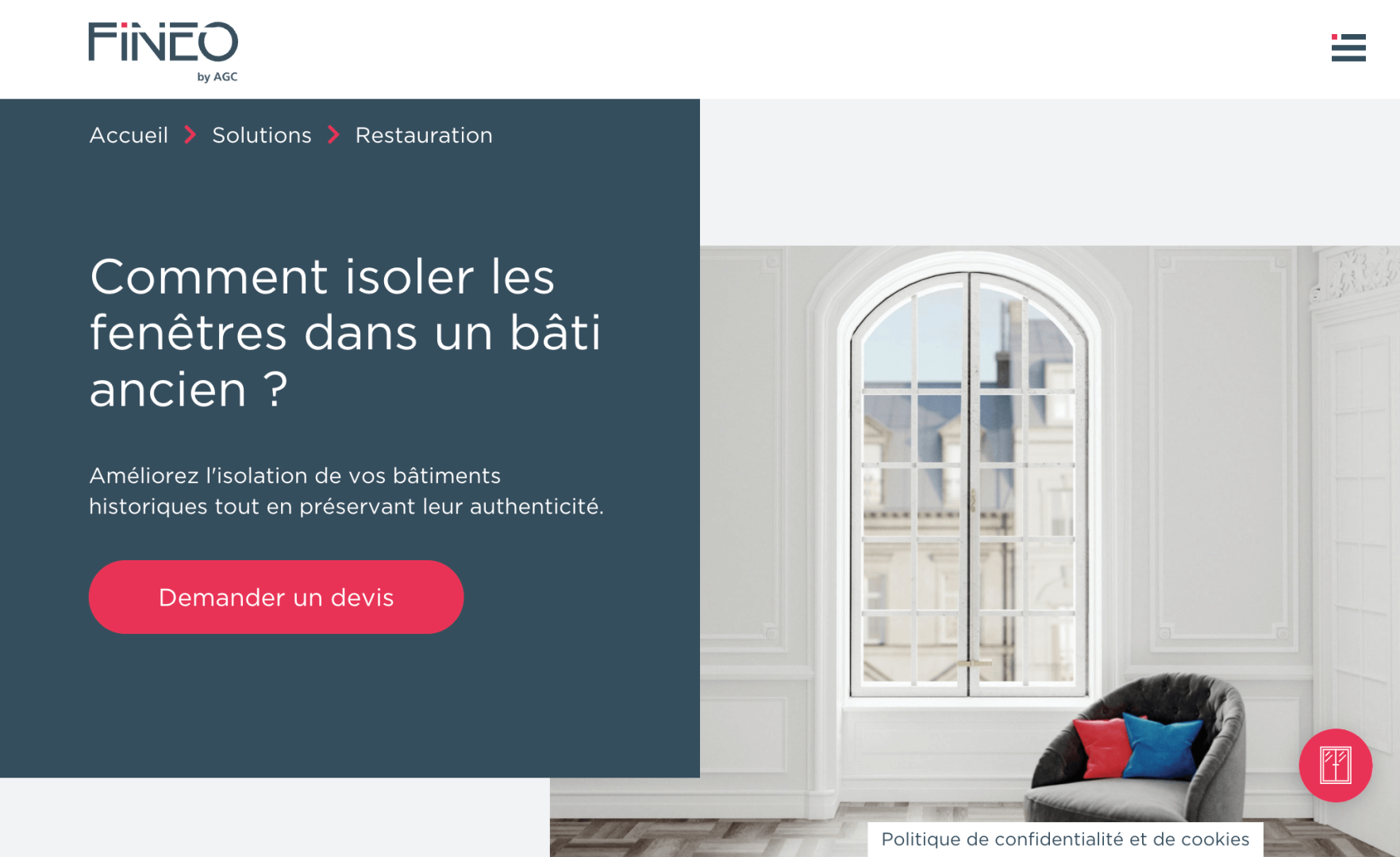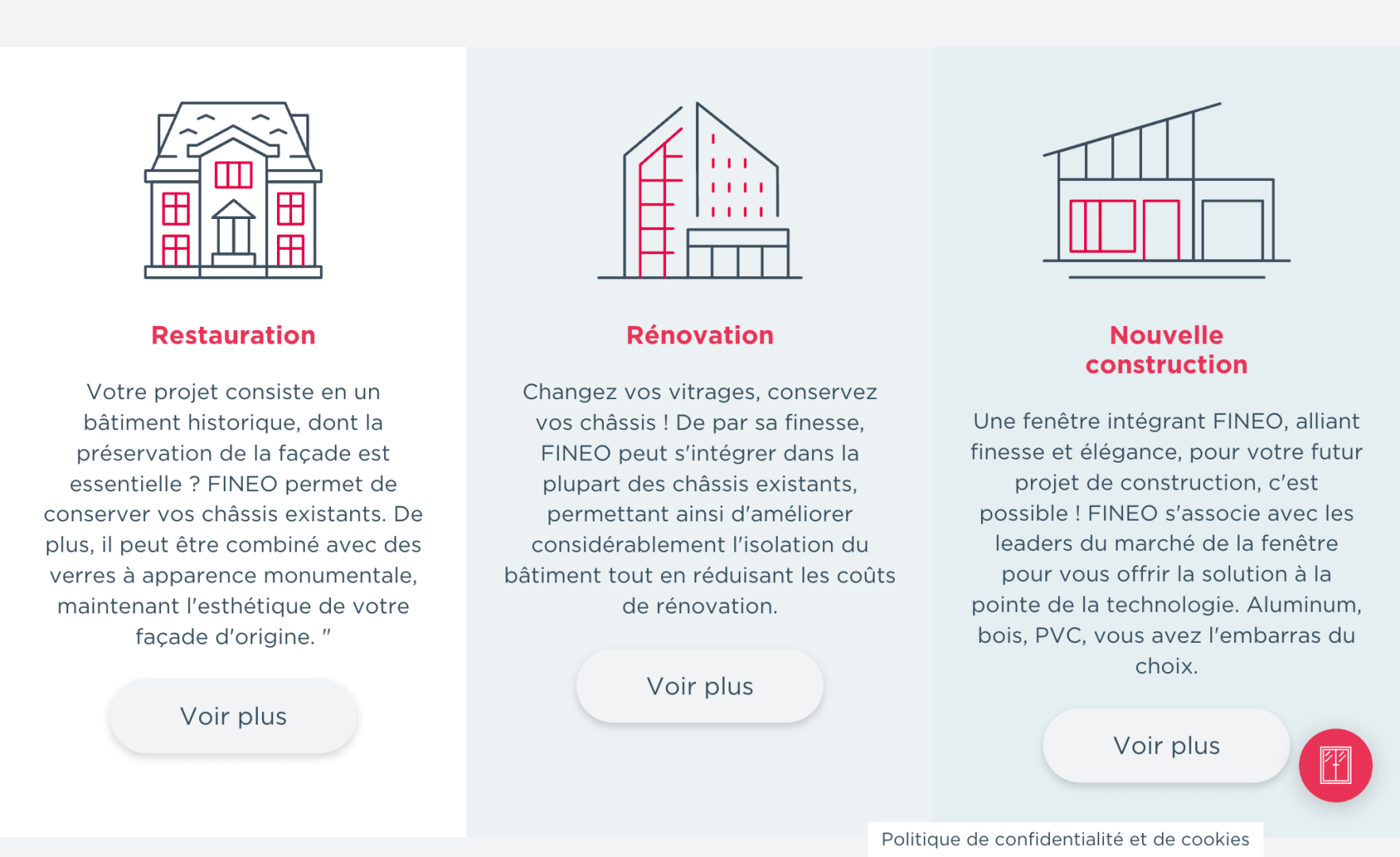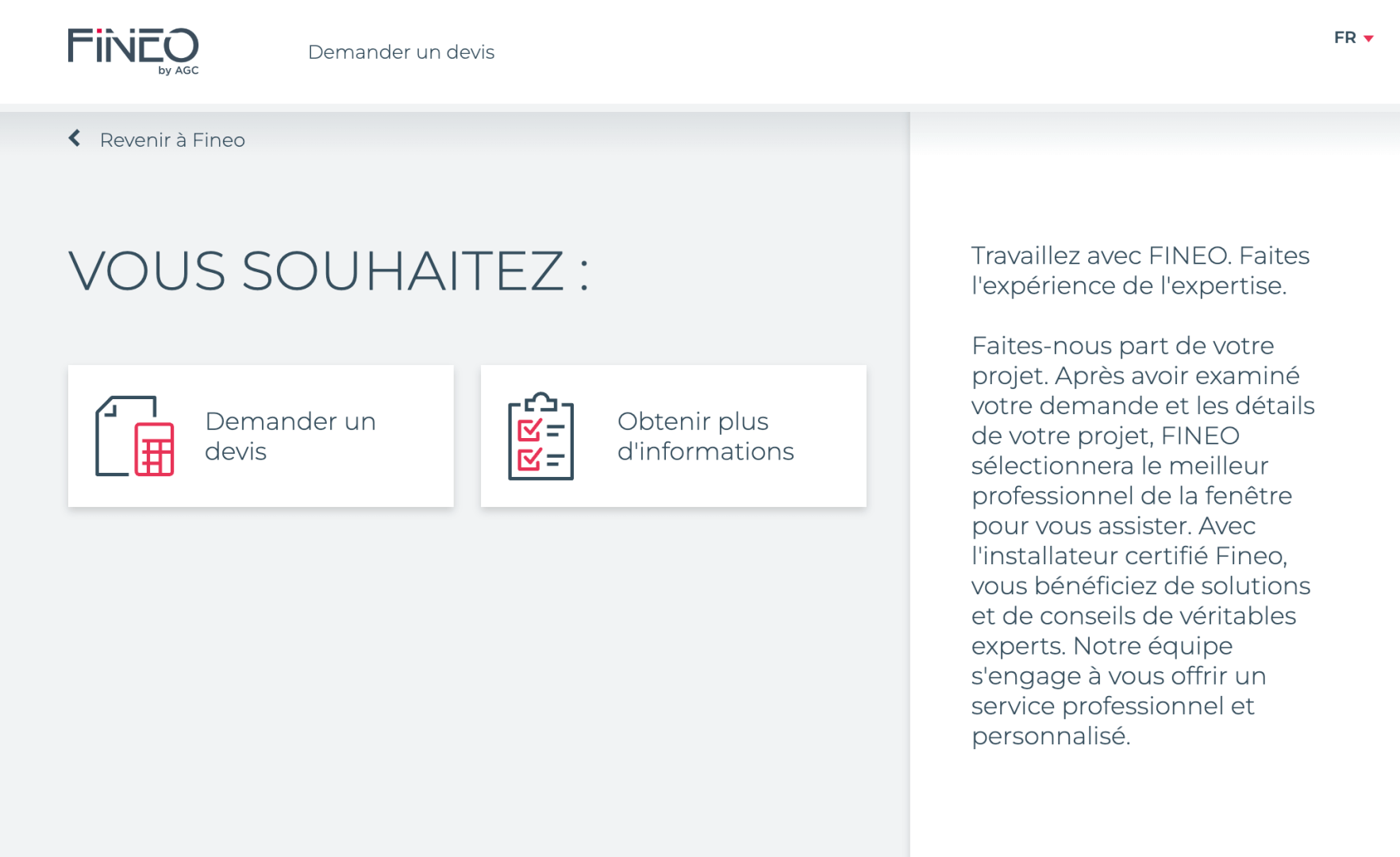 We mainly worked on specific acquisition tunnels by type of profile. Each target audience can therefore easily find relevant information related not only to their needs, but also to their questions, all redirecting to the main lead centralization tool.