Ben&Art
Our custom carpentry wants to develop its web showcase and present its achievements...
This beautiful custom carpenter's workshop, which places great emphasis on the quality of its products, wanted to update its communication.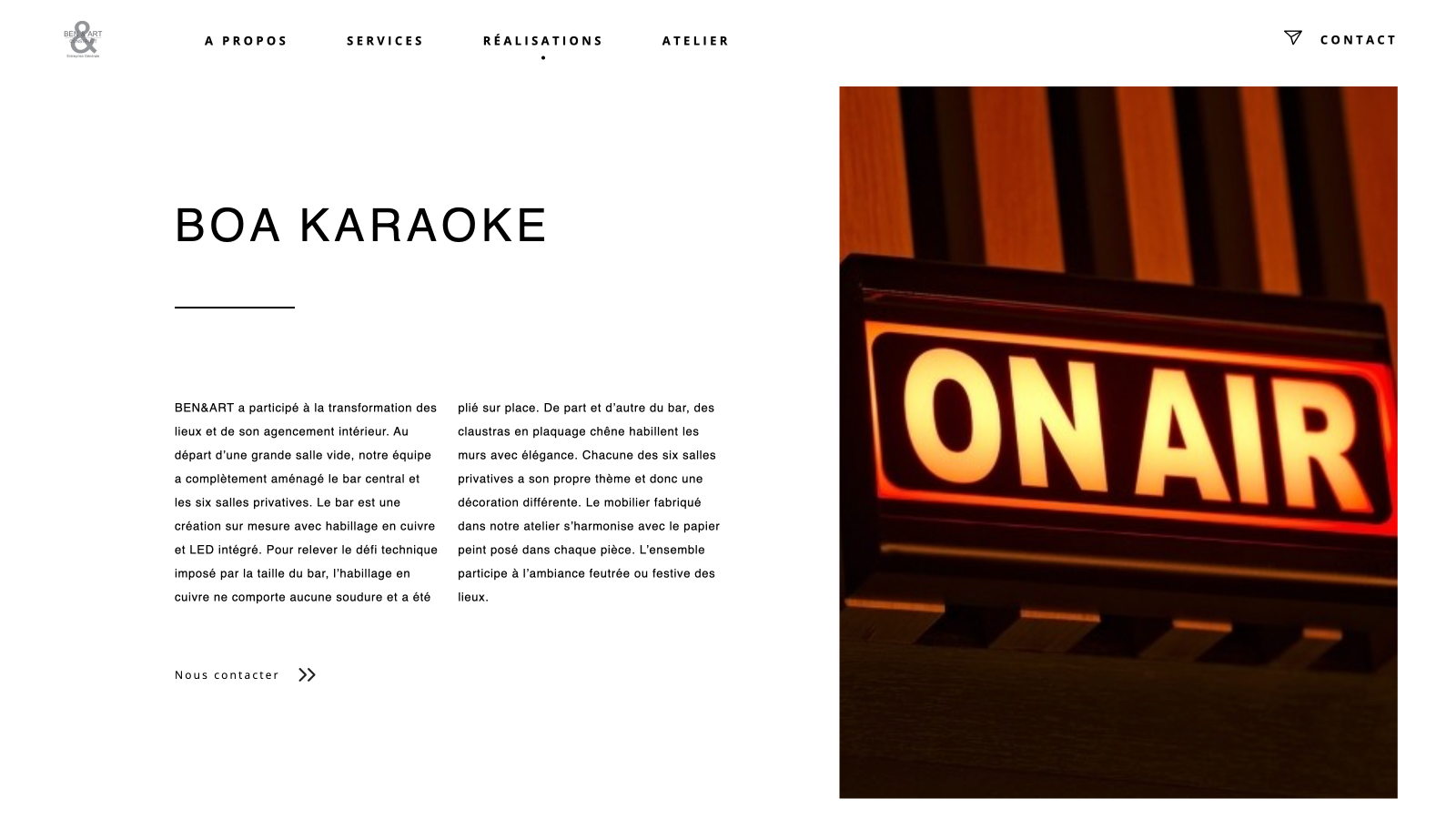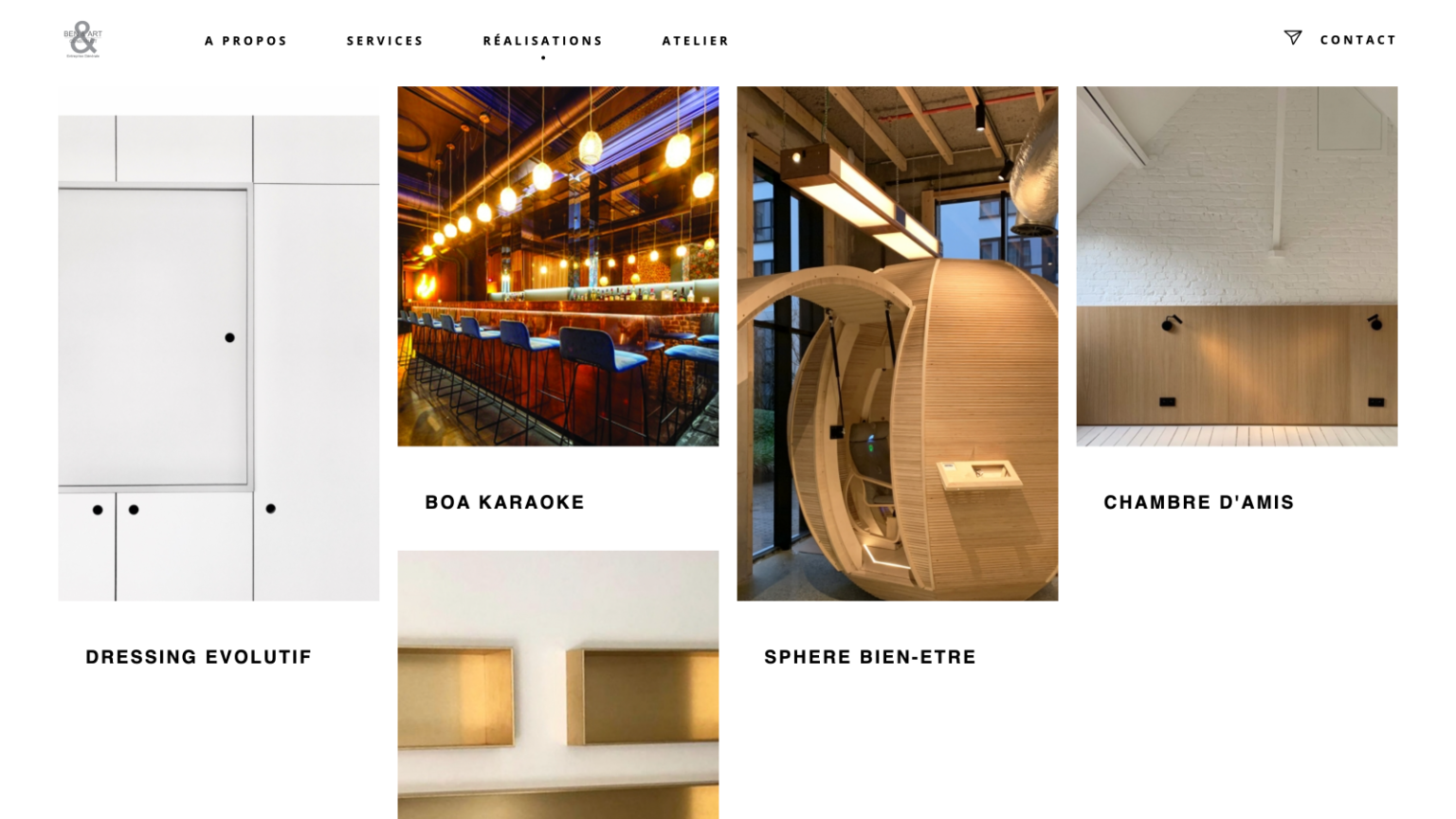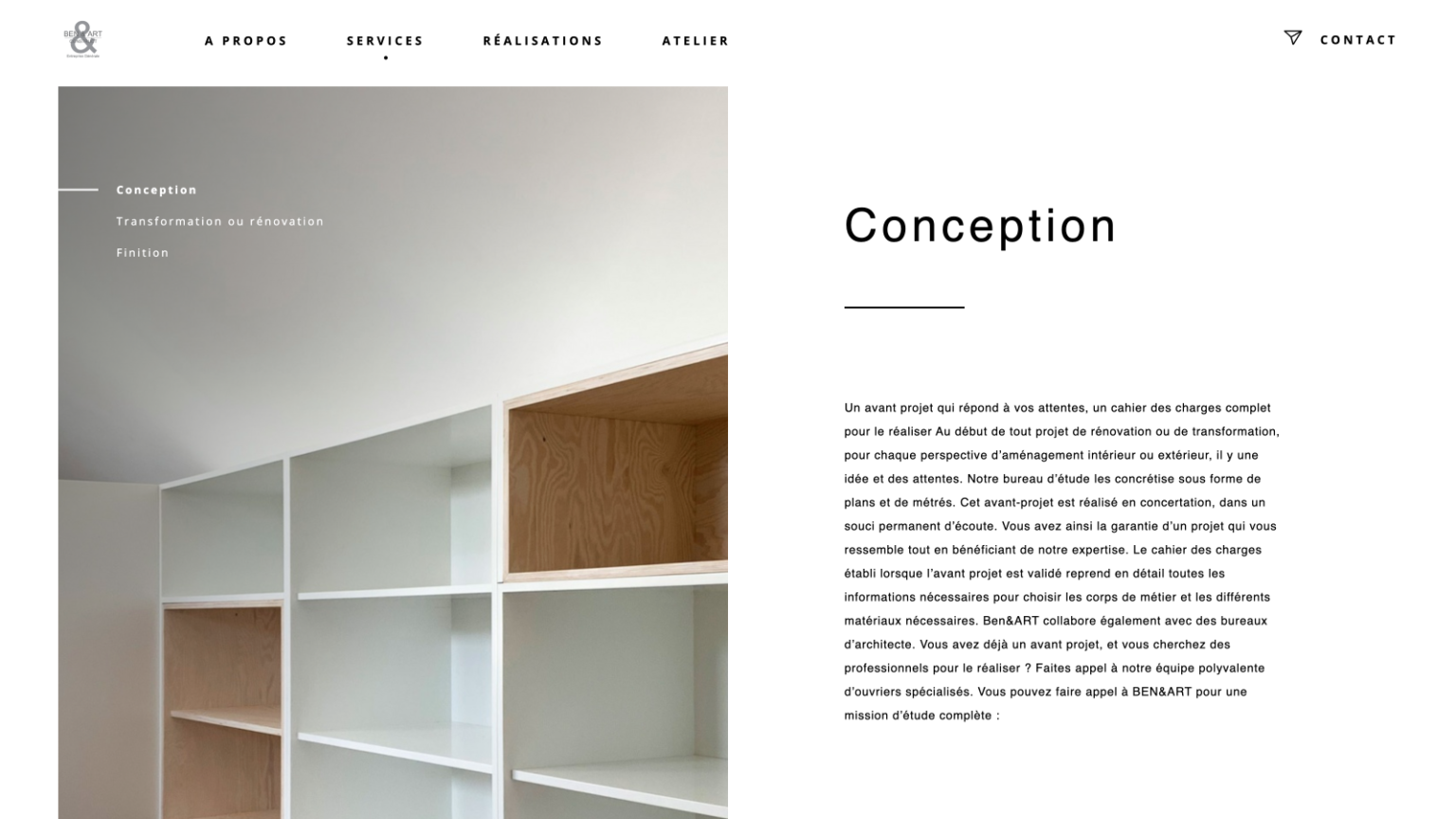 Technically, the site had to have specific contact modules and complete autonomy over content. The SEO focus was mainly on projects to maximise lead generation. The collaboration was perfectly ideal with Benjamin, the manager, who gave us full control over his design.